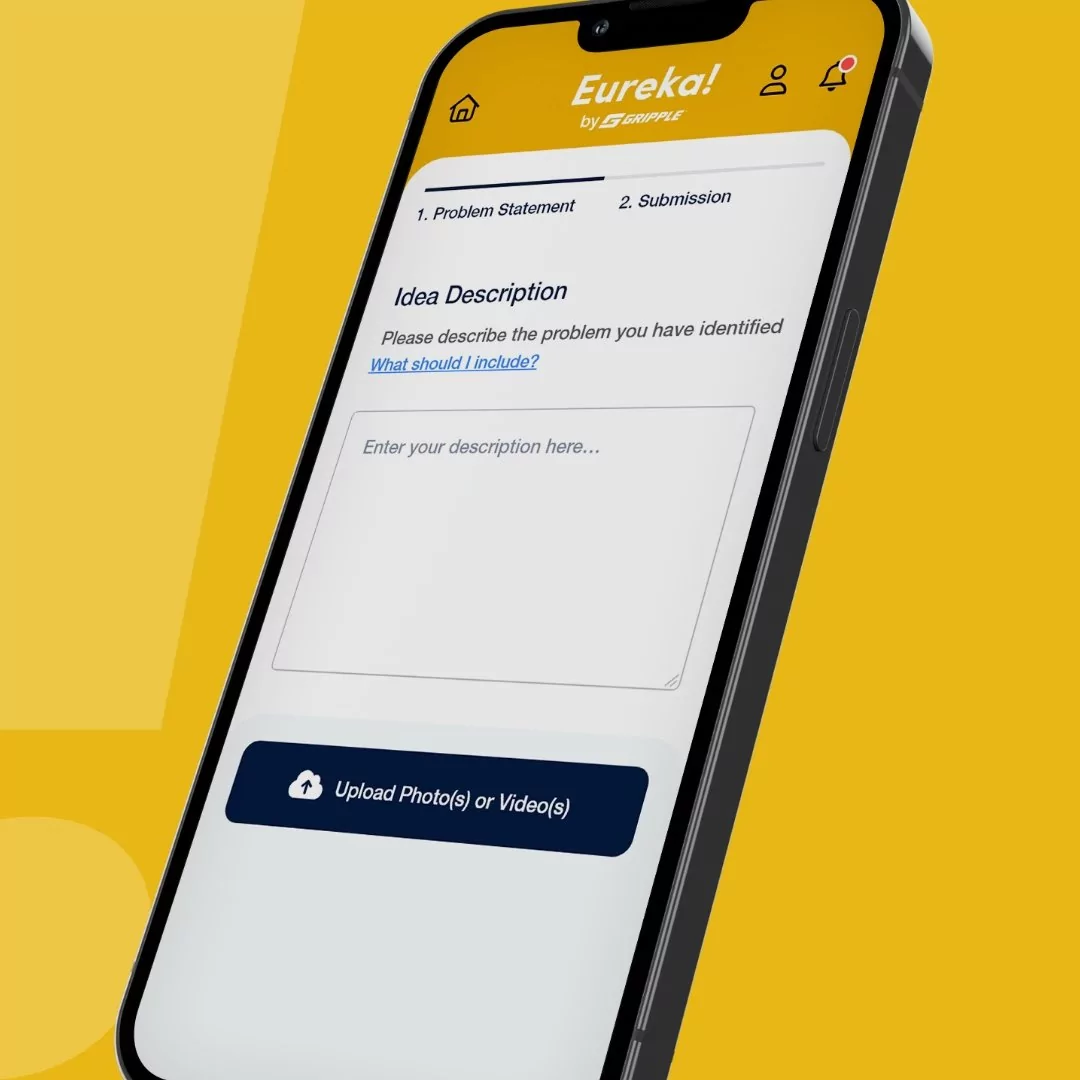 Gripple were looking for a way to improve the way their global sales team submit new product ideas.
We created an elegant end-to-end solution that dramatically drives efficiency and boosts innovation.
---
The Results
The Eureka app created by Ascensor makes it so easy for Gripple's sales teams to report new product ideas and delivers consistency and clarity in how new product ideas are delivered.
Our integrated approach to app design and development increased the speed and ease with which new product ideas can be submitted from the field and allows the easy management, categorisation and administration of ideas.
Now in use across nine countries, the vital 'on the ground' information the app delivers helps Gripple quickly and continually innovate in search of their next big product.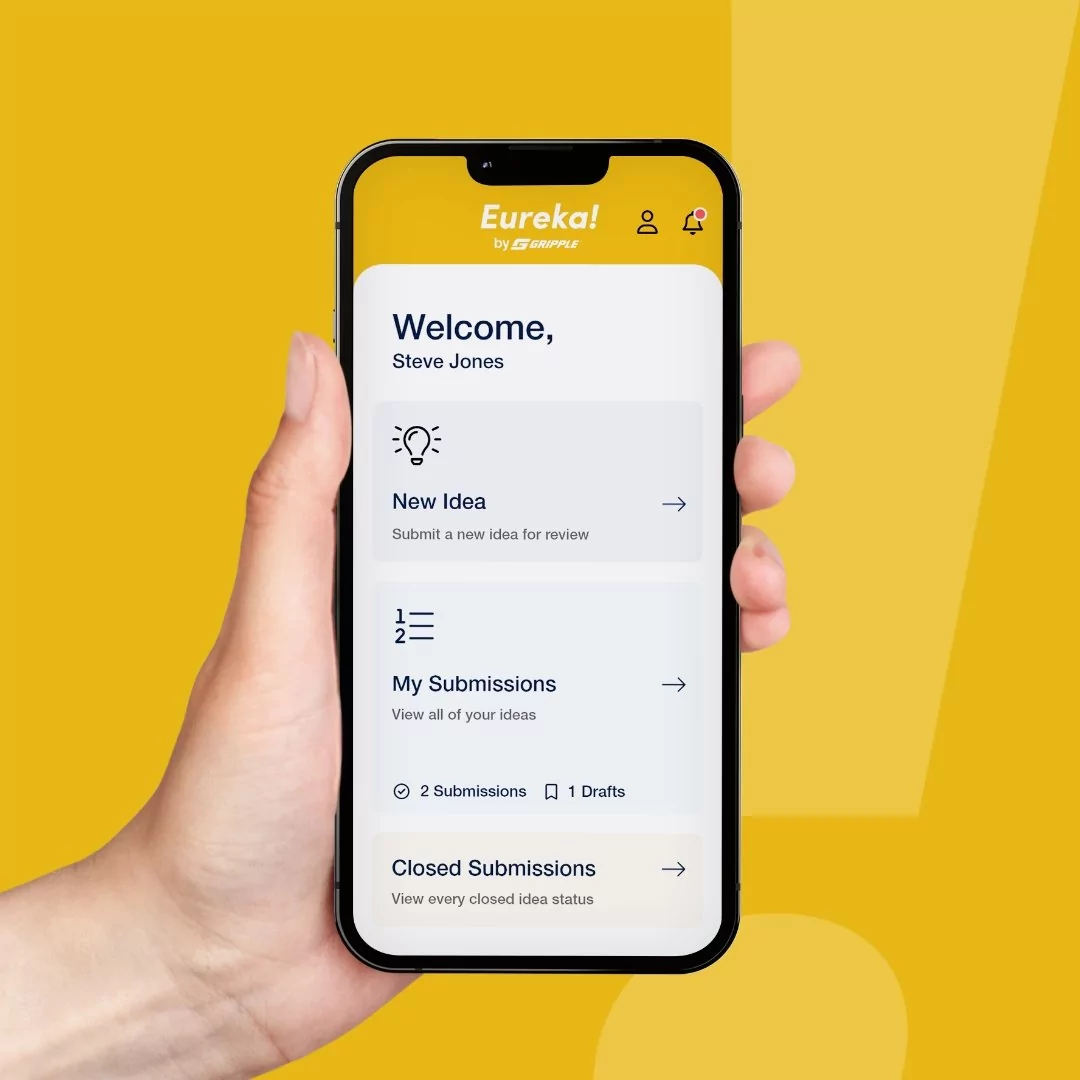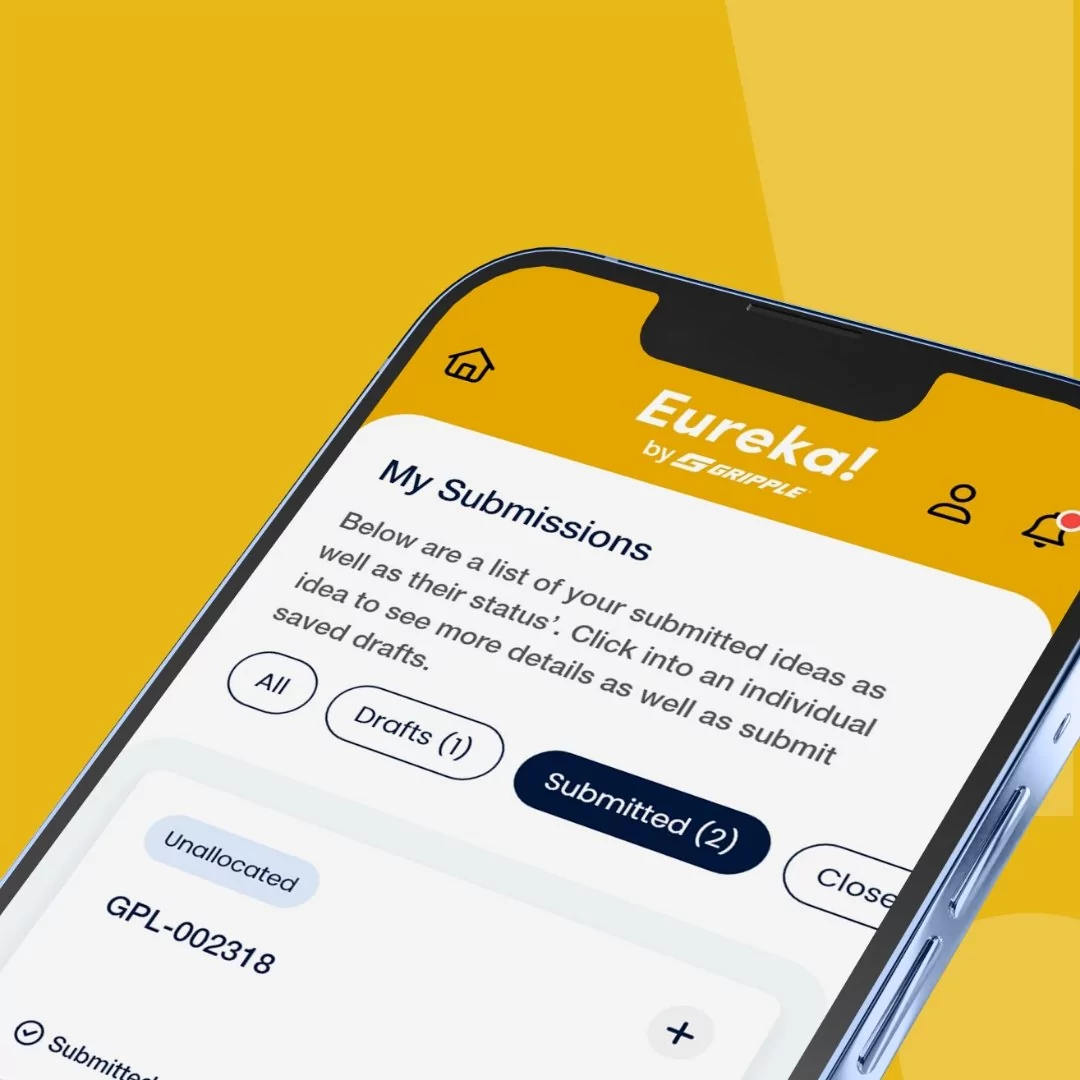 The Aim
Gripple is a market-leading global manufacturer of wire joiners and tensioners and suspension systems.
Their products are used by contractors and engineers in a diverse range of practical industries including construction, agriculture, civils and landscaping.
The employee-owned firm aim to deliver 25% of their annual turnover from products that are less than five years old - so the product management team were keen to develop a digital solution to manage the submission, administration and assessment of new product ideas from their global sales staff.
The application needed to allow users to quickly upload potential product ideas and supporting evidence on the go, via a mobile interface.
The uploads should be easily reviewed and reported on using a simple back-end desktop interface.
What We Did
Prior to collaborating with Ascensor, the Gripple sales staff were feeding back ideas to project managers, who would pass them on to the product management team using offline systems.
Our creative thinkers and app specialists worked closely with them to assess the specifications and functionalities required to create a minimum viable product that would digitally transform their working practices.
The subsequent Eureka app is available for Android and IOS and is built using the Ionic framework, while back-end admin users access a Vue application with a Laravel-powered API.
The system features desktop log-in to cater for non-mobile users, and the app works without an internet connection (ideas are stored and submitted when the connection resumes).
Every submitted idea is allocated a single point of contact on the product team, and there are eight language options to accommodate the needs of Gripple's global sales team of around 200.
Sales users can upload images or videos to accompany their product suggestions and review the status of their request to see if it is likely to be approved.
The app was initially launched for UK users before being rolled out internationally.
The ongoing success of the project means that Gripple are looking to collaborate further with Ascensor on a new customer app concept, as well as the evolution of the Eureka system to ensure that even more products come to market from their field sales team.
Previous project
Temp Rewards
Next Project
Crysp