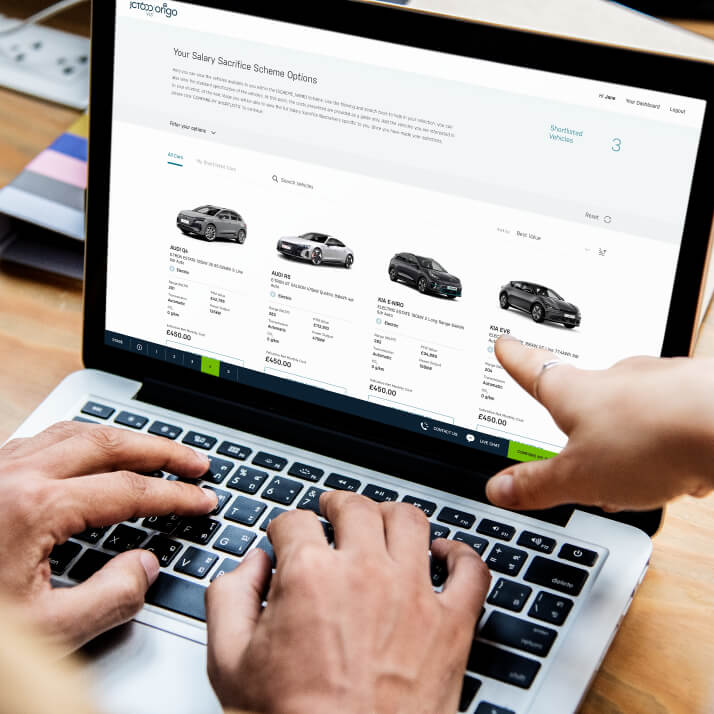 JCT600 VLS are an independent, award-winning provider of vehicle funding and management solutions across the UK. They're a highly experienced team that pride themselves on innovative systems and technologies, creating and implementing tailored solutions for their customers.
JCT600 VLS were looking for an efficient solution that would save their team valuable time when flowing through their order process.
---
The Results
We created a unique, market-leading online platform that provides real-time driver-focused cost calculations.
The product, called 'Origo', has led to significant cost savings and more business wins for JCT600 VLS, driving sales as the advanced UX has given them a major competitive advantage over their rivals.
Fleet drivers now have full understanding of the running costs of their potential next vehicle, allowing them to assess the benefits more quickly and efficiently.
Our fully integrated, fully in-house approach delivered real results for our client.
Find out more about App Development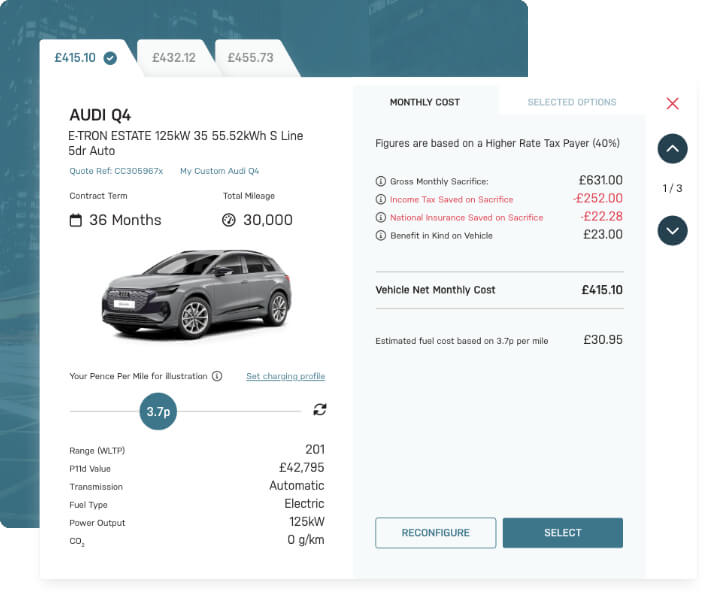 The Aim
JCT600 VLS already had comprehensive existing fleet management software, however the customer-facing interface was rather inefficient in terms of design, user experience and content.
JCT600 VLS were looking to maximise the capabilities of their in-house software, dramatically enhance UX and create additional features, efficiency and functionality for their customers and drivers.
What We Did
We created a hyper-efficient, easy-to-use online platform to speed up the process and automate specification comparisons.
Our integrated team improved the user experience for drivers by enabling the comparison of both schemes and vehicles, to provide them with personalised costs, enabling an informed vehicle selection.
We understood the needs of our customer's customer and throughout the design process, the question "How can we balance multiple scheme types and cross-reference key specification data within a simple, easy-to-digest application?" underpinned the solutions we suggested.
The development process was handled in sprints, tackling the high-priority areas of the application first, within an initial MVP release.
The application development was then accelerated into a live release, which has been extremely well received since launch.
Technologies utilised include modern front-end technologies such as Vue.js and an optimised hosting environment to help deliver the level of performance required for swift page and content load times.
Now, JCT600 VLS have a platform that empowers fleet managers and drivers to make economical, informed choices and give them an effortless order process once they'd made their selection.
They can calculate multiple cost and specification comparisons in an easy-to-use system.
Origo fulfils the aim of creating a bespoke online platform to improve the end-to-end order journey process.
The application also makes specific and complex use of multiple APIs, such as their in-house software and CAP data, to populate the system with car-specification information.
These are handled in a balance between local storage and real-time information.
This is an active project, and further development and enhancements to the system are ongoing.
Forthcoming phases of work include building out further administrative functionality to handle independent features for different businesses' requirements.
Find out more about App Development
Previous project
Delifresh
Next Project
Temp Rewards