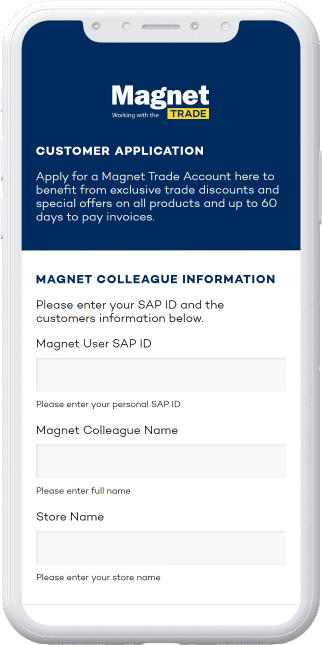 Nobia are Europe's leading kitchen specialists, with more than 6,000 employees and 20 brands, including Magnet Kitchens.
---
The Results
With our help, Magnet Kitchens freed themselves from a manual and time-consuming customer engagement process and can now offer credit accounts to trade clients on the spot.
Magnet's previous paper-based system took days to complete, leading to a high attrition rate among potential trade clients.
Staff can also access daily and weekly data extracts to make reporting a simple process.
The ability to approve a credit line immediately is a real game-changer. B2B conversions are being maximised.
This digital transformation project has ensured that Magnet Kitchens have a genuine competitive advantage and has improved the efficiency of their sales team.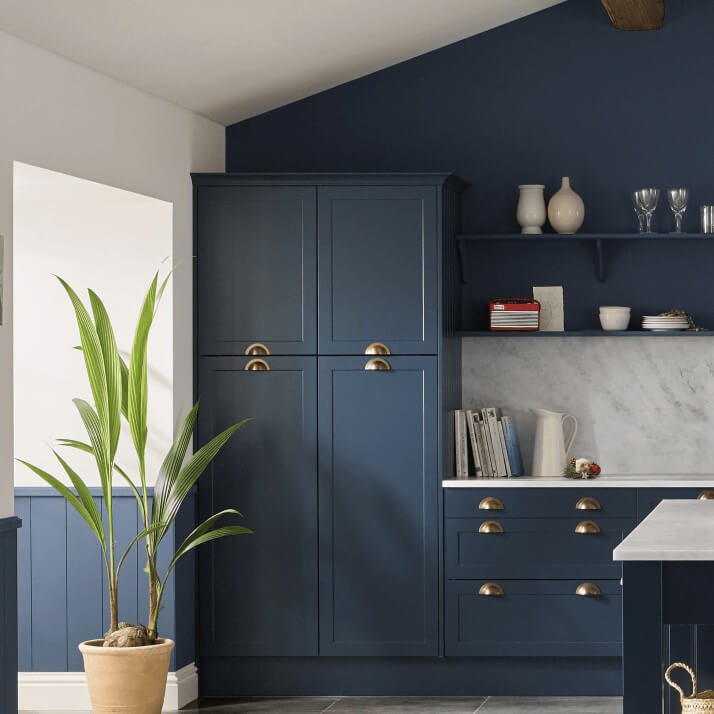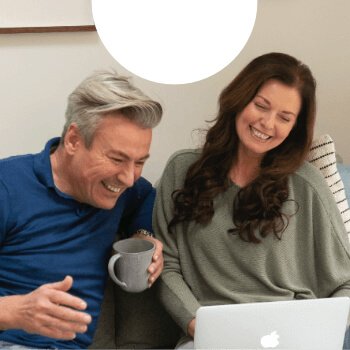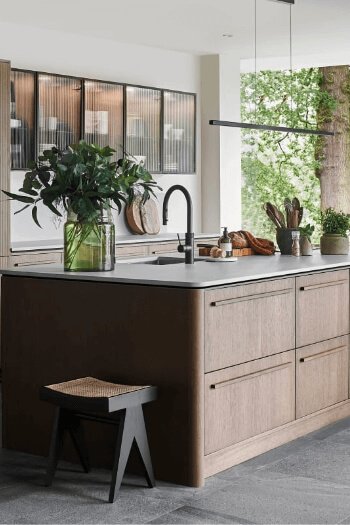 The Aim
The Nobia team asked Ascensor to develop a business application form to transform the way that Magnet sign up new trade clients in their 200 kitchen showrooms nationwide. The project's requirements included the UX design and development of a trade account application form that could capture and process the varying details of sole traders, limited companies and partnerships.
What We Did
This project is the perfect example of our commitment to digital transformation and the efficiency savings our integrated approach can produce.
From solution architecture and technical specification through to UX wireframing and design, our integrated digital team developed a customer-led journey that makes it easy for Magnet's showroom teams to swiftly process new trade account details.
Validated information from the completed form is then pushed over API to credit rating agency Experian for a decision, which is quickly confirmed to the applicant.
Once an application is approved, the software then passes the details over to the Magnet business team in a PDF, and post-processing communications are automatically sent out using the Marketo email integration.
By rolling out an online form that's fully responsive to desktop and mobile devices, Magnet are able to get an instant credit decision, transforming the sales process and massive improving efficiency.
As a project that handles sensitive customer data, our ISO27001 information security accreditation assured Nobia that all data would be handled in a fully secure and compliant manner.
The entire project was accomplished on time and on budget, and our service delivery team are providing ongoing technical support.
We're already discussing further development work to further expand the solution that's demonstrating its effectiveness in Magnet showrooms across the country.
Find out more about UX Design
Next Project
Bathrooms Direct
What Nobia said…
Delivering this initial project with Ascensor has introduced yet another distinctive advantage to Magnet. We have freed ourselves from a manual and time-consuming customer engagement process and can now offer credit accounts during our business developers' initial engagement.
This is just the beginning and we look forward to working with Ascensor on our next value-add initiative.
Stephen Fish, Senior Project Manager
Nobia