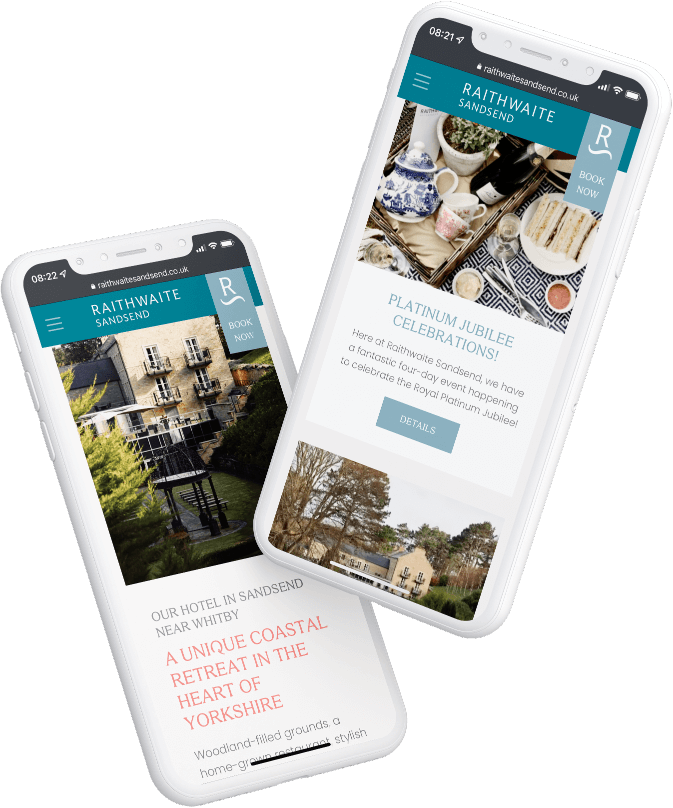 £650

Spend

1.15m

Impressions

45,000

Clicks
Raithwaite Sandsend is a luxury coastal retreat showcasing the best that Yorkshire has to offer.
The four-star hotel is perfectly situated between the North York Moors and Sandsend beach and has won a host of recent awards, including Most Sustainable Hotel of the Year.
---
The Results
Our conversion-focused campaign sent sales rocketing. Site users converted into paying guests in record numbers and Raithwaite achieved an extraordinary 1,800% return on investment.
Hotel room occupancy reached 99.5% and the hotel saved over £120,000 in just three months, thanks to bookings being driven directly to the site, avoiding commissions for online travel agents.
Raithwaite's retargeting ads reached 292,000 unique users, with 1.15m impressions generating 45,000 clicks.
On-site, we gained major ranking improvements with a combination of on-page content optimisation, technical improvements and internal link analysis.
Our digital marketing services and insights ensured that Raithwaite had a genuine competitive advantage over their rivals.
B2C sales conversion campaigns that deliver consistently improving results like these have become a speciality of our integrated digital marketing agency team.
Find out more about PPC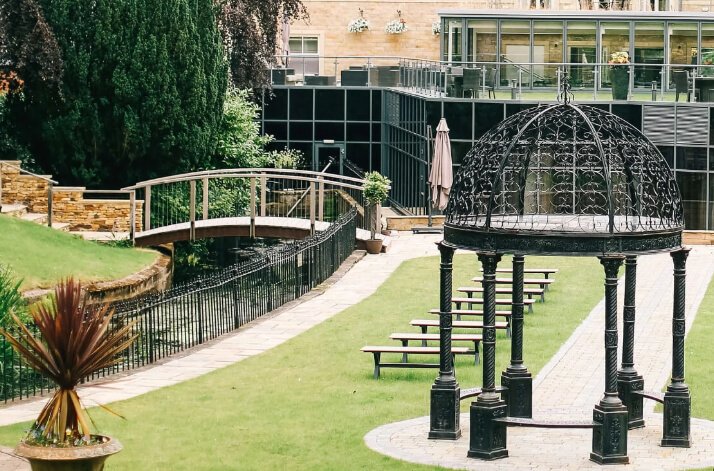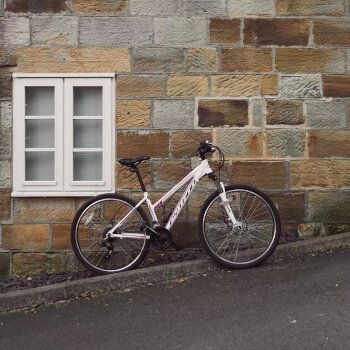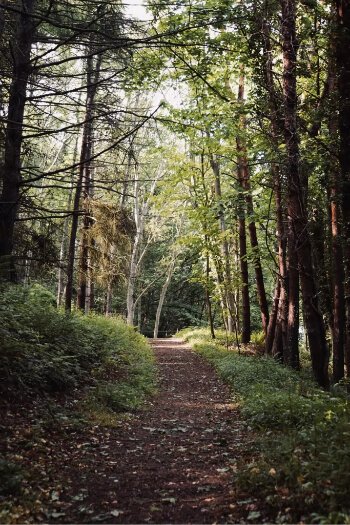 The Aim
We've developed a reputation for delivering effective, conversion-focused Ecommerce campaigns, and the Raithwaite Sandsend team initially came to us looking for support after being hit hard by waves of Covid lockdown restrictions.
The hotel already had a loyal customer base and exceptional offering, and wanted to launch a B2C campaign to help compensate for their loss of earnings over prolonged periods of closure.
The primary targets Raithwaite set for the sales conversion campaign were:
Increase conversions of bookings

Increase web traffic

Increase direct booking numbers

Increasing room occupancy

Securing top-three search engine rankings for targeted keywords
What we did
Our digital campaign with Raithwaite was relentlessly focused on improving sales by driving traffic to the hotel's website and boosting the conversion rate of visits to bookings.
Our integrated marketing team created a campaign based on insight, creativity and carefully tailored messaging that focused on Yorkshire's main selling points and capitalised on increased demand for UK-based coastal and country breaks.
Raithwaite has a discerning and demanding clientele, and we used in-depth customer insights in order to optimise the six month-long campaign before going live with paid search and paid social ads and organic search (SEO).
With people wanting to avoid crowded city centres it made sense to target the campaign, focusing on specific geographic locations as localised lockdown restrictions changed, and constantly updating the campaign to reflect any changes in buying behaviour.
We worked in an agile manner, analysing user behaviour,recognising patterns and updating the campaign in real-time as needed to really give Raithwaite a competitive edge..
As an integrated agency, all our digital marketing services are provided in-house and thanks to the incredible results of the conversion-centred 'Back to Business' campaign, Raithwaite strengthened their future booking pipeline and bounced back impressively after lockdown restrictions were eased.
Find out more about PPC
Previous project
Tekla
Next Project
Delifresh
What Raithwaite Sandsend said...
We're delighted with the results we have achieved thanks to Ascensor's hard work. Our PPC campaigns are consistently performing, and the team is constantly making significant SEO improvements to our site.
Our bookings have greatly increased thanks to their expertise!
We feel confident that the team is always on hand to provide any changes whenever we need them to, which we really appreciate.
We definitely plan on working with Ascensor for our digital marketing needs for many more years to come.
Max Hunter
Director