Google's new Performance Max campaign type is one of the biggest changes to the Google Ads platform in recent years. So what are they, and why are they such a big deal? Performance Max campaigns differ from the standard campaign types we've become used to, as they are served on every Google platform They allow advertisers to access all of their Google Ads inventory from a single campaign, across YouTube, Gmail, Search, Display and Discover. Something that would need to be accomplished in two or three campaigns can now be achieved in just one. By creating 'asset groups' (essentially ad groups) you can assign image and video content along with ad copy that will then feed into Google's algorithm and spit out a shiny ad for any platform.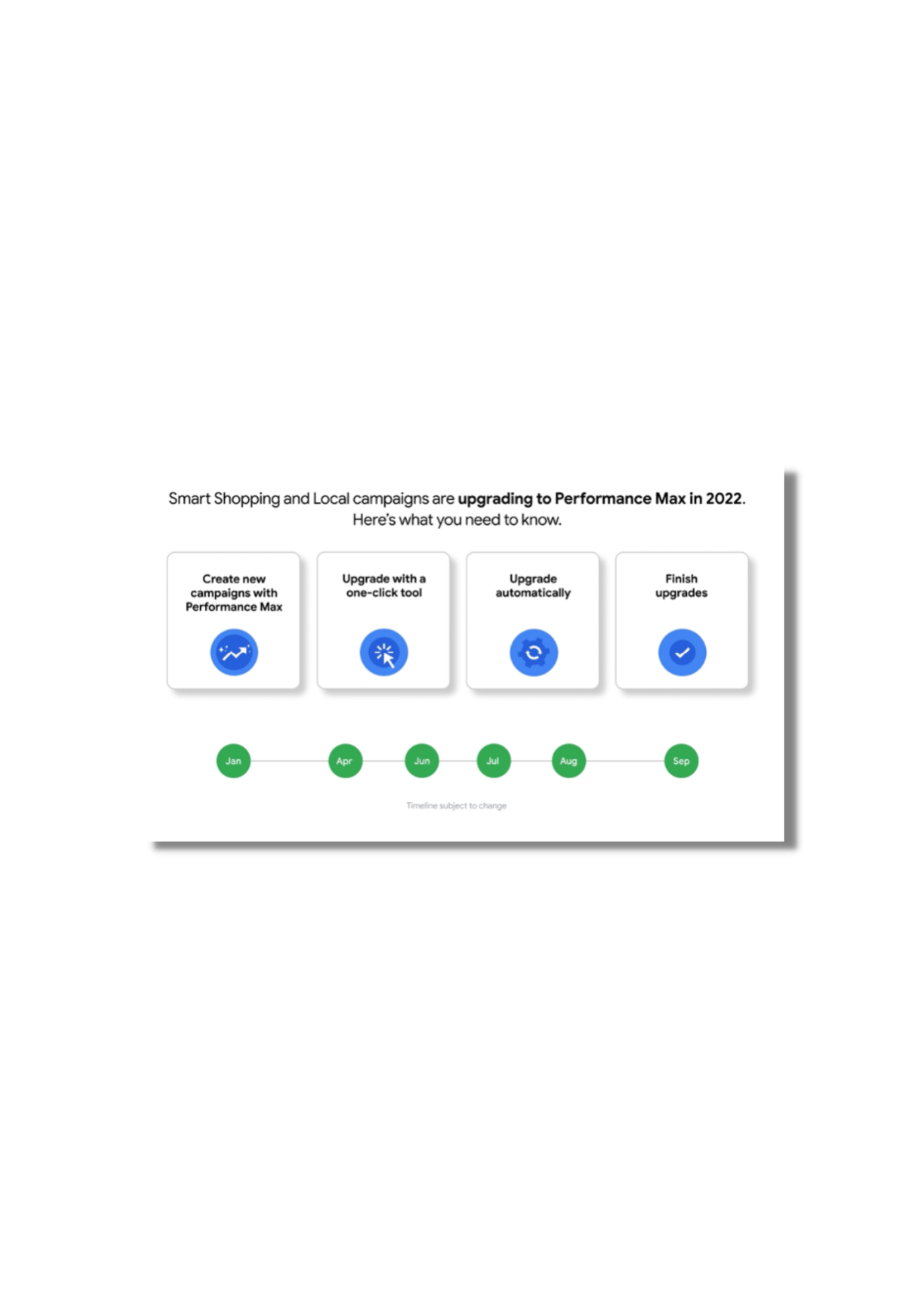 Machine learning for all campaign types
One of the most important aspects of Performance Max is the tech powering it. The new campaign type uses Google's Smart Bidding machine learning that's currently used for Smart Shopping campaigns.
Performance Max allows us to use this Smart Bidding algorithm not just for Shopping ads, but for Search and Display as well.
Performance Max is replacing Smart Shopping and Local in September
Out with the old and in with the new — Smart Shopping and Local campaigns are being transitioned over to Performance Max campaigns, fully replacing them by September 2022.
As usual Google are taking a phased approach to this, but they have also announced a 'one-click' self-service solution for advertisers who want to transition ahead of time.
Your Smart Shopping campaigns will transition automatically in September, so we recommend getting used to Performance Max well ahead of schedule!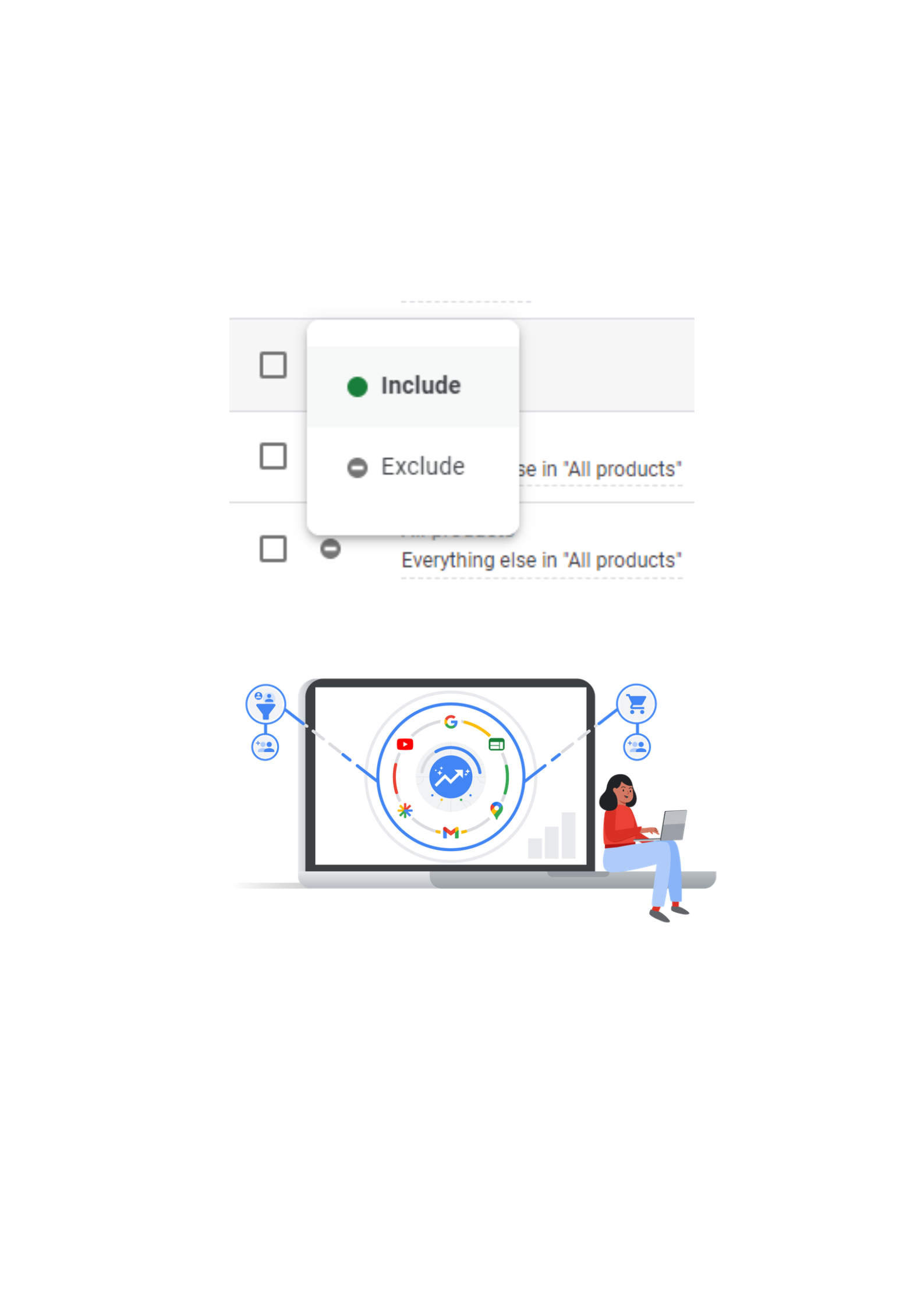 What if I want to run Shopping campaigns without Search and Display?
Don't worry if you still want granular control over the account, you will still be able to create standard Shopping campaigns after September.
However we have already started implementing Performance Max campaigns for our clients and seen amazing results, not only for Ecommerce customers but service-providing clients as well.
What about my other Search, Shopping and Display ads?
One important thing to keep in mind when it comes to Performance Max is that Google will prioritise them over all other campaigns.
At Ascensor we've quickly learned that the new campaign type is its tendency to 'cannibalise' your account if you're not careful.
You should never run a simultaneous Smart Shopping campaign with the same products as Performance Max.
The new type will out-compete the Smart Shopping campaign as both ads are using the same Smart Bidding AI to advertise the same products to the same user … and Performance Max will always take priority.
If you already have a successful Smart Shopping campaign, and want to transition to Performance Max, we suggest splitting your product groups out and using one set of products for Performance Max and excluding this from your Smart Shopping campaign.
This will stop the two campaigns competing against each other and will prevent the Performance Max campaign from impacting on the success you're having with Smart Shopping.
Isn't Performance Max meant to be better than Smart Shopping?
In some cases it is, but if you already have an exceptional Smart Shopping campaign with a very high return on ad spend (ROAS), you can expect Performance Max to deliver a similar revenue at a higher cost — and therefore a lower ROAS.
This is because extra budget is spent on advertising not only on Google Shopping (the primary source of sales) but also on Gmail, Display, Search and Discover (good for extra awareness and traffic but not always conducive to more sales).
What about my Search and Display campaigns?
We've actually seen that the cannibalisation effect of Performance Max on Search and Display ads is very low, and in some accounts the effect is negligible.
The main reason for this is the Smart Bidding machine learning. Essentially, the Search and Display ads created by Performance Max campaigns are delivered based on a Shopping algorithm, whereas your other Search ads are being delivered based on keywords.
This means running Performance Max ads alongside your existing Search ads is beneficial as you'll get the benefit of both bidding algorithms for your Search ads, and cast a wider net. There is a slight caveat to this, however.
When building Performance Max ads you get the option to create audience signals. These are essentially your targeting options at the Ad Group level.
Leave your audience signal blank and Google's impressive Smart Bidding will find the right people for you, in the same way as Smart Shopping.
However, if you input the same keywords into an audience signal on the Performance Max campaign as your other Search campaigns, this will cause cannibalisation of your existing Search ads.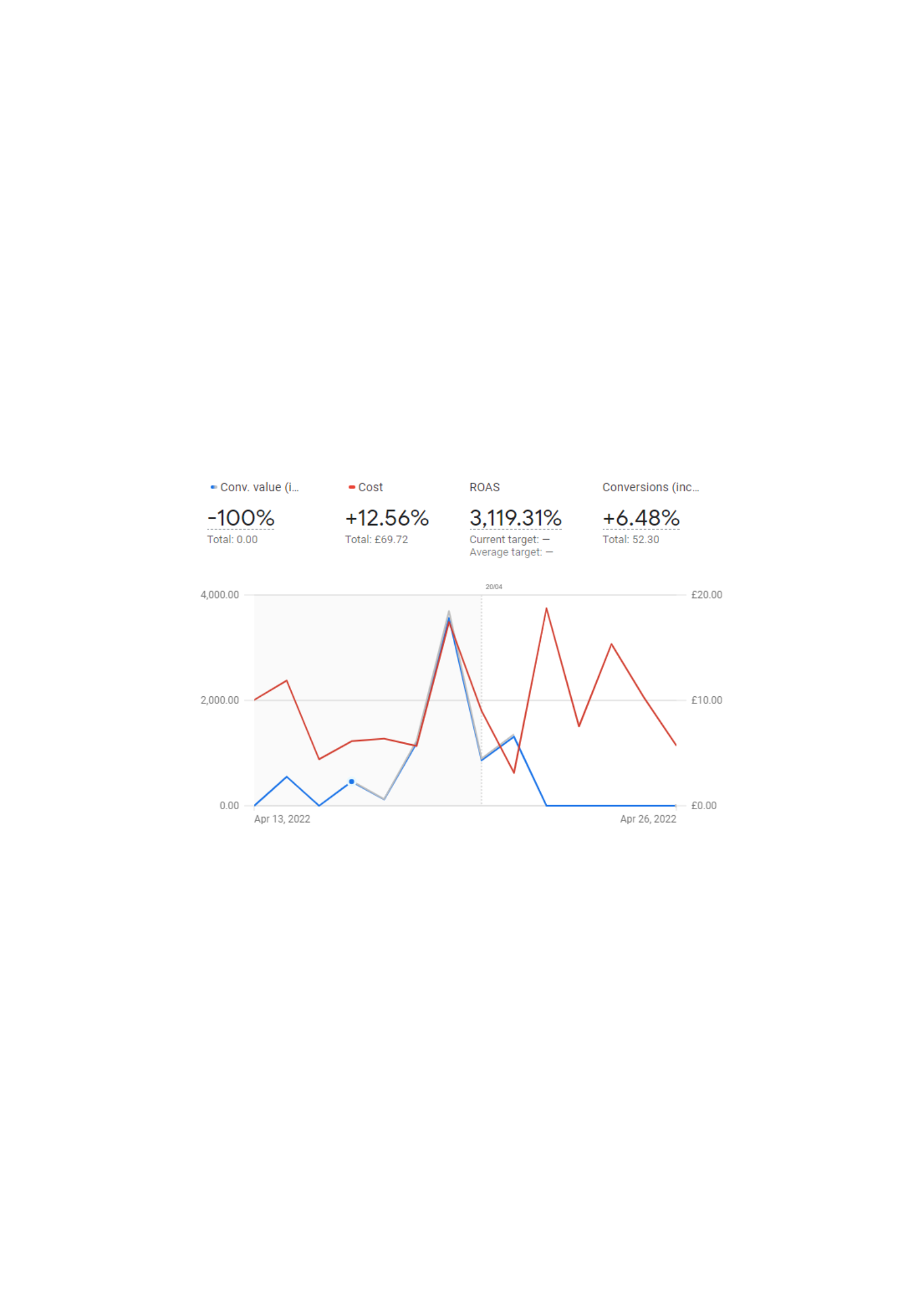 What are the pros and cons?
Overall we feel that Performance Max campaigns are extremely effective — we've created and managed them for clients in recent months and seen some have an ROAS as high as 3,000%.
Pros
Can be shown across all advertising platforms

Dynamic, personalised ads

The Smart Bidding algorithm is more conversion-focused

Reporting capabilities optimised for GA4

High ROAS and increased conversions
Cons

Much less control over where ads are shown

No way to report on the success of individual asset groups

Can be more expensive than well-optimised Search and Shopping campaigns

They can cannibalise and stop competing campaigns from delivering
Ascensor's PPC experts are here to help if you need some support implementing the change to Performance Max. Just drop us a line and we'll be more than happy to discuss it with you.
Was this post helpful? Help other by sharing it