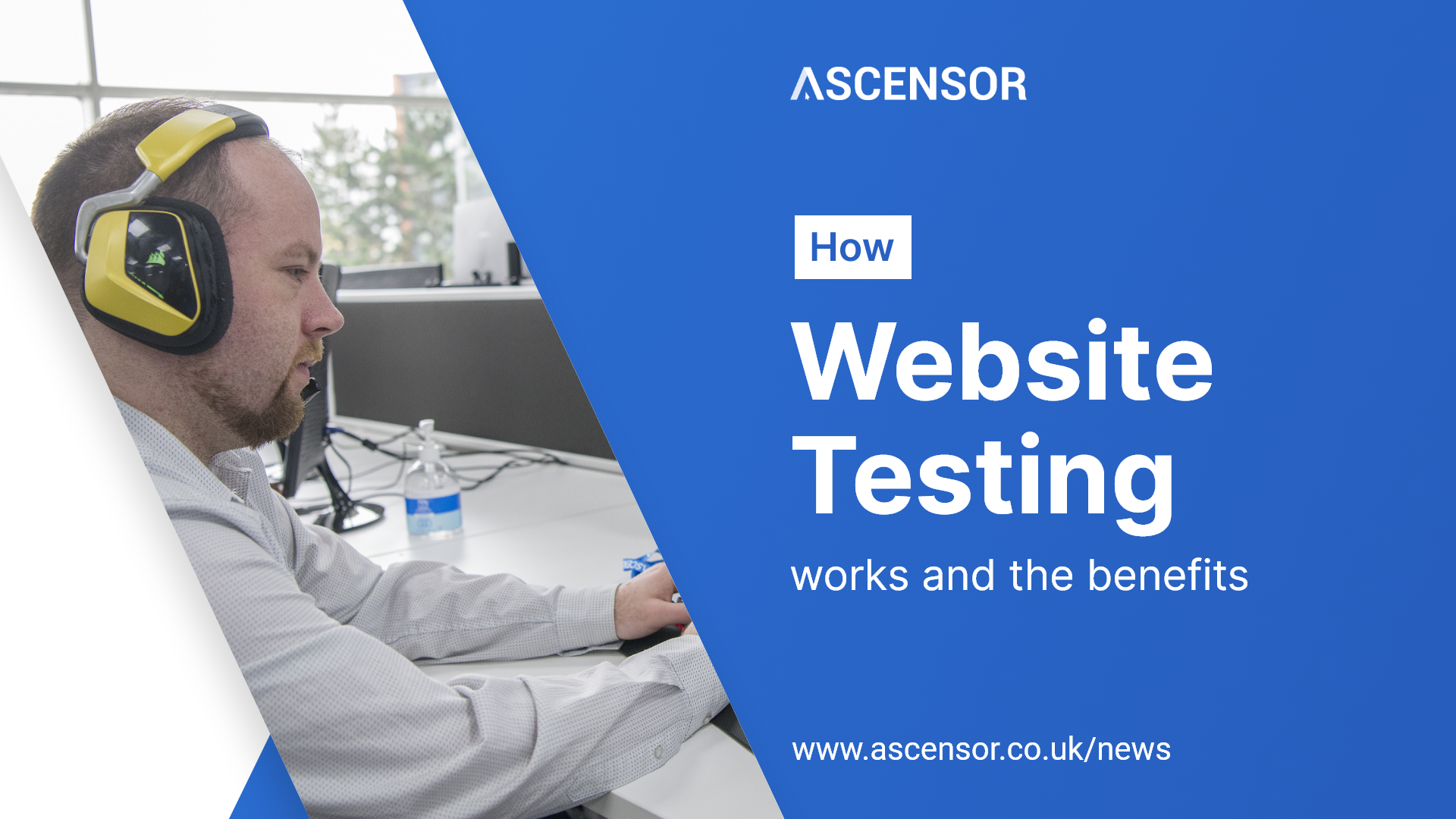 Just imagine - your new website has been in development for months. You've invested a lot of time and effort, it looks stunning, and your warehouse is bulging with stock ready to be dispatched once it goes live and the orders pour in.
But when it's launched, glitches and bugs mean customers can't buy your products, so they're leaving your site feeling frustrated and disappointed.
So what happened?
Your unique, cutting-edge site wasn't properly tested beforehand...
What does website testing involve?
Website testing is simply the process of identifying errors in a website or any other web-based application.
And with almost two billion websites currently online to choose from, potential customers won't use your website if it doesn't provide its advertised features.
Testing is absolutely essential for detecting the core issues your site may have before it's accessible to the public.
When it's done well, testing is an extremely thorough set of procedures in which QA (quality assurance) web testers evaluate different components of the site and examine each feature, both individually and collectively.
What are the benefits of website testing?
Research shows that methodically testing your website before it goes live…
Minimises bugs and errors;
Gains user trust;
Generates more return visitors;
Increases user confidence in your brand and business;
Ensures compatibility with different platforms;
Creates more inbound links;
Improves search engine rankings.
Web developers have a lot on their plates, so it can be tough for them to evaluate every feature in detail.

With a dedicated testing team, you have the assurance that someone is testing the features of a product against the original specification, helping reduce the risk that anything has been missed during the development phase.
At Ascensor we've assembled a talented testing team to systematically evaluate every site before it goes live.
Our QA tester Ben Palmer said: "Everyone makes mistakes sometimes, and that includes even the most experienced developers.
"While they are normally very small errors, having a testing gateway is an added way to boost confidence that the end product will match the specification as closely as possible."
Web testing is also used to discover specific areas or aspects of a site that can be improved in order to bring in better results - whether that's more enquiries, more sales, more repeat visitors, newsletter sign-ups or whatever your specific goal may be.
What kind of checks are carried out?
There are several forms of web testing, depending on which aspects of a site or app are being tested, including:
Functional testing – making sure the product functions as expected;
Performance testing – making sure the product runs at a suitable speed, or that a webpage loads in a short amount of time;
Compatibility testing – making sure the product functions on a variety of devices and browsers;
Exploratory testing – targeting a specific area of a product to try and find bugs that might have been missed by pre-existing test cases;
Security testing – probing the website against simulated attacks (such as password cracking) and seeing if it can address any threats.
Of all these types, functional tests are the bread and butter of day-to-day testing, making sure that the site, app or software product actually works as intended.
Performance testing is especially important for websites. One study found that 47% of users expect a website to load in two seconds or less.
Each additional second of load time can decrease conversions by up to 7%. A
nd more than a quarter of users said they wouldn't tolerate a web page taking longer than four seconds to load before leaving.
To compete with rival Ecommerce sites, it's absolutely vital to have a fast site to keep users engaged and ready to convert. Next, compatibility testing ensures that what users see on their devices and browsers is actually representative of what you want them to see.
For example, if you build a website and only test it on a Windows computer and view it in the Google Chrome browser, there's a chance that it may not look the same when viewed by someone on an iPhone running Safari.
Exploratory testing also provides a way to locate defects that may not have been identified during the specification process.
And while you can't spend all your time on exploratory testing, it is a useful way of finding bugs and then feeding back to the development team so that they are aware of them for future products and releases.
What could happen if a site wasn't tested?
If your site was launched without a full suite of tests being carried out, at best it may appear incorrectly and not function properly across different browsers.
Small errors, such as long load times, typos, broken links, non-functional buttons and forms that don't submit properly are common issues that are often not tested thoroughly.
You might find users dropping off a purchasing journey if there are functional errors during the process.
And at worst, you could be opening up an Ecommerce site to security vulnerabilities through which hackers could access your users' personal information.
The testing process also removes obstacles that can affect your website ranking, boosts interactivity through optimal design and makes it easier to backlink.
We're website testing experts, so if you need to ensure that all the components of your website are working flawlessly, speak to our team now to ensure peak performance.
Was this post helpful? Help other by sharing it