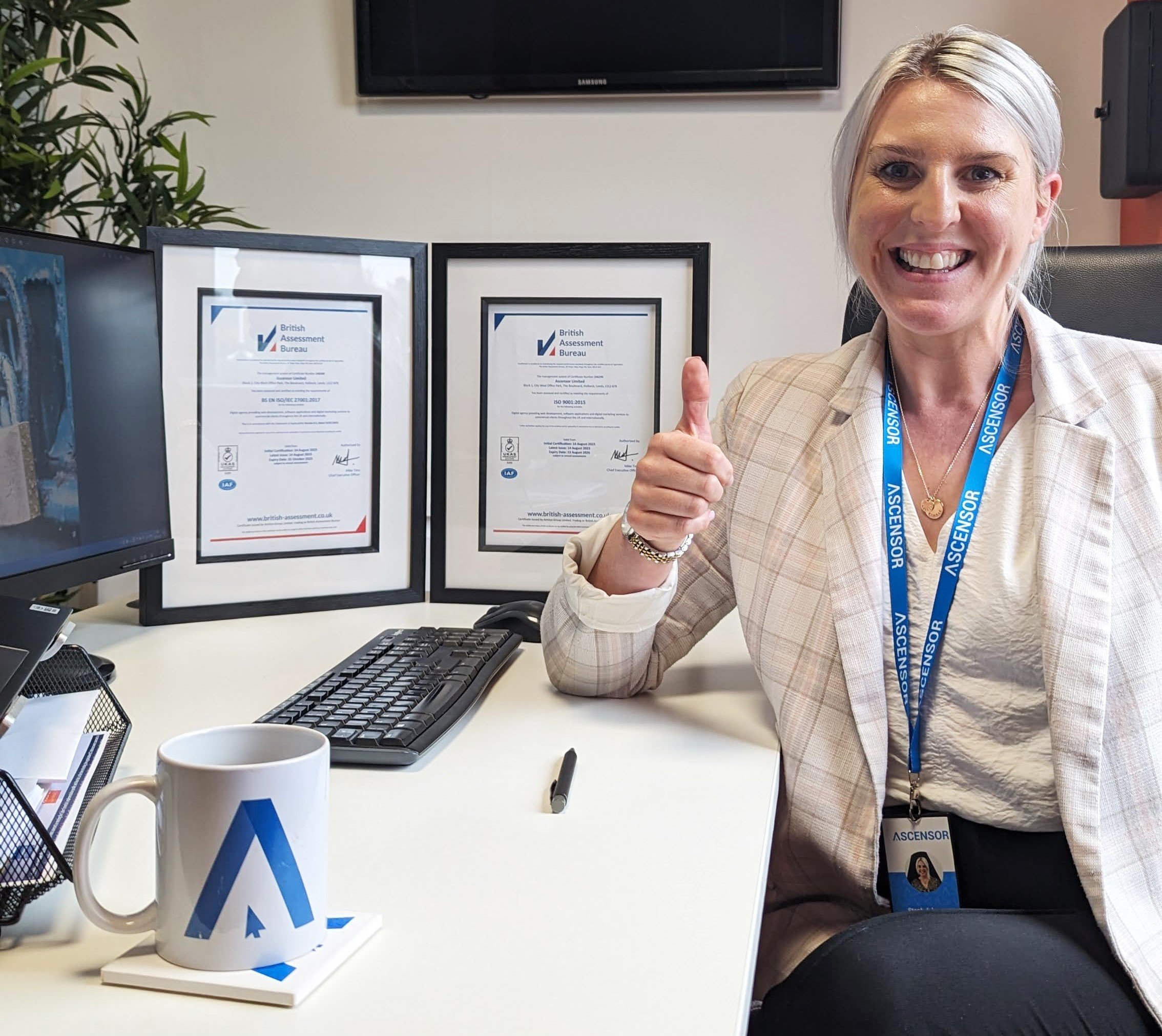 We're proud to be an ISO 9001 & ISO 27001-certified digital agency!
After a rigorous audit process we've recently been re-accredited to the internationally recognised ISO 9001 and 27001 standards - with zero non-conformities. Merging the two audits together means that we have an established integrated management system.


What is ISO 9001?
ISO 9001 certification means that we've demonstrated we have effective processes and people in place to deliver consistently high levels of quality. We've got robust, clearly defined procedures in place across all areas of our business, including development, delivery, billing, the handling of documents and data and strong business continuity processes.
Recognised as the global standard in quality, our ISO 9001 accreditation gives Ascensor a world-class framework to offer our clients and ensure that our services meet their needs through effective quality management systems (QMS).
What is ISO 27001?
ISO 27001 is a rigorous international standard covering information security management systems. It's the highest-level information security standard and demonstrates that we have strong technical and management systems in place to control the processing of data, particularly personally identifiable Information. Ascensor have been working towards this standard since early 2018 and we've completely ingrained ISO 27001 methodology throughout the business, from physical building access control security through to delivery of services and the processing of data.
If you have a digital project in mind, you can rest assured that Ascensor will take care of your data.
Speak to our team today to find out more about how we can work securely with you on your next project.
Was this post helpful? Help other by sharing it