We're pleased to announce that we've achieved full ISO27001 accreditation!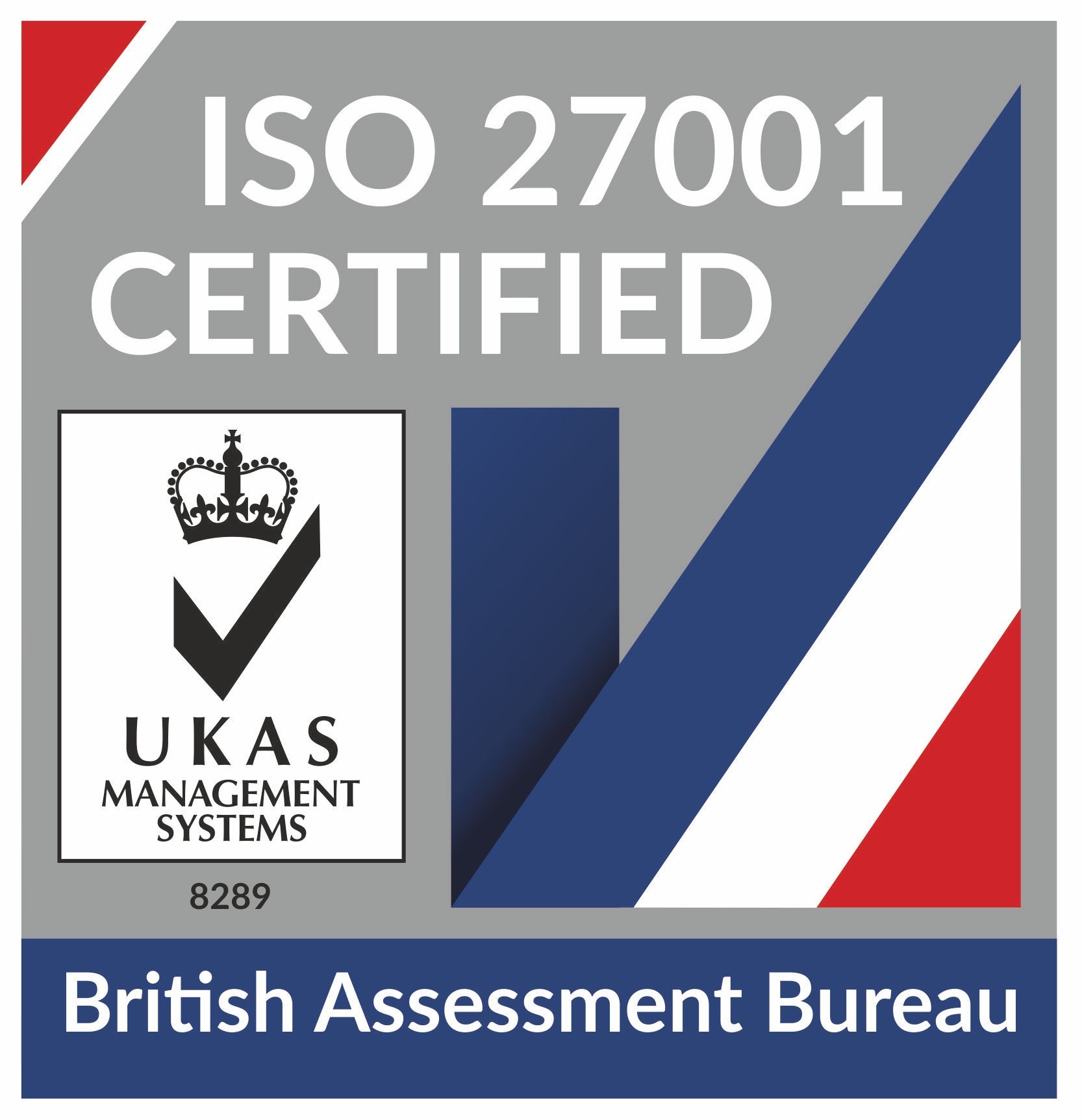 What is ISO27001?
ISO27001 (International Organisation for Standardisation 27001) is a rigorous international standard covering information security management systems.
It's the highest-level information security standard and demonstrates that we have strong technical and management systems in place to control the processing of data, particularly Personally Identifiable Information.
Ascensor have been working towards this standard since early 2018 and we've completely ingrained the ISO27001 methodology throughout the business, from physical building access control security through delivery of services and the processing of data.
What does our ISO27001 accreditation mean to your business?
All businesses are responsible for the data that they control, and as the data processor for our clients, it is vital that personal information and data is handled professionally to protect you and your clients from data breaches.
All businesses control data, they receive and manage customer information, and this presents a significant risk that should be managed professionally. ISO27001 gives our clients and prospects the assurances that theirs and their client data is processed securely.
The certification ensures that Ascensor have assessed the risks involved in information security and managed our processes to ensure that all data is protected at all times.
Achieving full accreditation is an important credential in the procurement process for larger contracts and will give all Ascensor clients the reassurance that we're protecting theirs and their own clients' data.
ISO27001 accreditation is now required by many financial services firms and government agencies. We currently have a number of financial services clients, including Morses Club PLC and Dot Dot Loans, and full ISO27001 accreditation will enable us to further develop our relationships with financial service providers for whom the secure processing of Personally Identifiable Information is absolutely vital.
If you have a digital project in mind then we're the agency for your business, we'll take care of your data! Speak to our team today to find out more about how we can work securely with you on your project.
Was this post helpful? Help other by sharing it